General Plumbing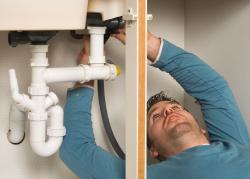 When you need a Lynchburg, VA, plumbing contractor who's dedicated to providing you with solutions for any type of plumbing problem, Benjamin Franklin Plumbing is here to help. Our skilled and knowledgeable contractors have the know-how and the tools to deal with any plumbing emergency or maintenance no matter how complex the project.
Our team is fully dedicated to offering all of the plumbing services that you could need. Our licensed contractors are happy to help with:
General plumbing maintenance
Shower, tub, sink, and toilet fixture installation or maintenance
Water heater installation and maintenance
Septic system installation and maintenance
At Benjamin Franklin Plumbing, we have a Lynchburg, VA, plumbing contractor who is ready to help. Because plumbing emergencies don't take holidays, we're available seven days a week, 24 hours a day. To learn more about the services that we're proud to provide or to schedule an estimate, give us a call today.
434-384-7630
24/7 Emergency Service in
Lynchburg, VA

View Our Video